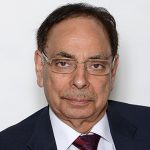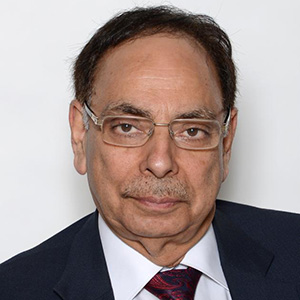 Interventional cardiologist / Cardiologist
Escorts Heart Institute – New Delhi, India
Personal website
Prof Upendra Kaul is currently Chairman Batra Heart Centre and Dean Academics and Clinical Research, Batra Hospital and Medical Research Centre, New Delhi.
He is a highly recognized name both nationally and internationally for his work in cardiovascular sciences. He is known as a passionate teacher and an astute clinician who is credited with starting the coronary angioplasty program in India and continues to bring innovative techniques in interventional cardiology to the country. He was also on the faculty of G B Pant Hospital, PGIMER Chandigarh and AIIMS where he was a Professor of cardiology. He has been involved in several public education programs all over the country including in his place of birth in Kashmir.
He established cardiology units at several hospitals in Govt and private sector. These include C T Center AIIMS, Batra Hospital, Fortis hospitals NOIDA, Vasant Kunj and SSIHMS at Puttaparthy, AP.  Prof Kaul has trained more than 400 cardiologists and has authored more than 400 papers and written many books. He is a visiting professor to several overseas universities.
He is a fellow of several prestigious societies in cardiology both nationally and internationally and has delivered many named orations. He has held the posts of President of "Cardio- logical Society of India "and SAARC Cardiac Society. He was also a founder member of the Asia Pacific Society of Interventional Cardiology.
Currently he is the Co- Chairman of the Credentials Committee of the SCAI, USA and Course director of Asia PCR/Sing live and India Live. He is also Editor in Chief of the Journal ASIA Interventions and Fortis Medical Journal.
Prof Kaul has been the principal investigator of several national and international clinical research trials. He is the first Indian Cardiologist to initiate Investigator initiated multi centric trials and one of his recent trials TUXEDO INDIA has received international recognition which included a Late Breaking Trial at the TCT 2015 and a publication in NEJM .Among the numerous recognitions he has also been awarded the coveted Dr B C Roy Award and Padamshiri from the President of India.