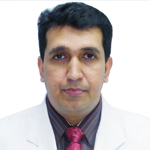 Interventional cardiologist / Cardiologist
National Cardiovascular Center Harapan Kita – Jakarta Barat, Indonesia
Personal website
Surya Dharma is an interventional cardiologist graduated from Leiden University Medical Center of Leiden, The Netherlands in 2013. He followed advanced trainings in transradial intervention in Skopje Macedonia (2012) and Ahmedabad in India (2011). He is a fellow of FSCAI (USA), FAPSIC (Asia Pacific), ESC (Europe). He is at the head of the Indonesian Cardiovascular Research Center Harapan Kita, Jakarta, Indonesia since 2017.
He has written More than 50 scientific papers and presented in international and national meetings and journals. Most of them are about acute coronary syndrome and interventional cardiology.