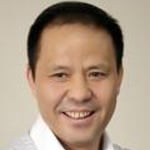 Interventional cardiologist / Cardiologist
Nanjing First Hospital, Nanjing Medical University – Nanjing, China
Personal website
Dr. Shao-Liang Chen, MD, PhD, is an interventional cardiologist in Nanjing First Hospital Nanjing Medical University, Nanjing, China. Dr. Chen has published more than 300 original papers and is highly cited clinician-scientist in China. Coronary intervention, pulmonary arterial hypertension, and biological molecular science are Dr. Chen's major.